EXPERTS GUIDES OF AFRICAN SAFARIS
SAN AFRICA Holidays and Tours has operated for more than 20 years, and with its accumulated knowledge of Southern Africa tourism, makes it one of the best tour and travel guide Namibian owned companies that operate throughout Southern Africa. SAN AFRICA aims to give you an unforgettable experience, as we explore the unique and rare biomes of Southern Africa found nowhere else in the world, to make your African getaway a truly memorable one.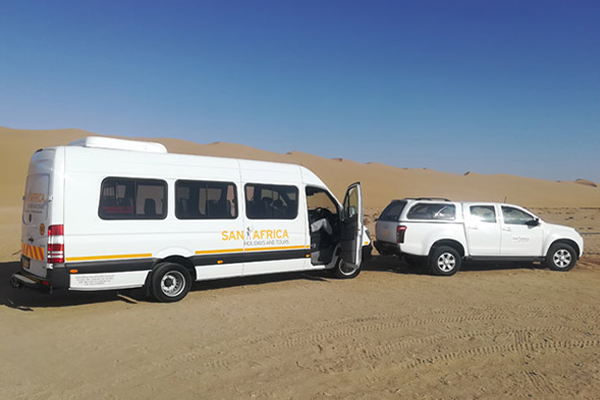 CUSTOM BUILT LUXURY VEHICLES
Each of our safaris tours are with experienced guides, where our passion for your voyage extend to scheduled fly ins and self-drive safaris that allow you to take the wheel in your own wild life journey.
EXPERT GUIDES AND HELPFUL LOCAL KNOWLEDGE
Our tours are also individually tailored for your custom needs, targeting places of interest and your safaris budget.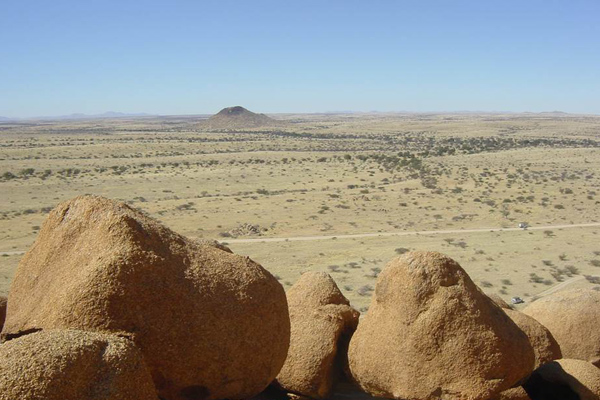 KNOWLEDGE OF ROUTES AND TERRAIN
Our aim at SAN Africa Holiday and Tours is to let you see a side of Southern Africa, to immerse yourself in the African wilds, local cultures and to let you have a truly relaxing experience away from the stress of the modern world.



LUCKY GAOEB – OUR MANAGING DIRECTOR

Lucky Gaoeb is an acclaimed English speaking, Namibian International Tourist Guide for Southern Africa. His knowledgeable experiences of Southern African landscapes has been gathered for over 15 years. Mr Gaoeb has also travelled extensively during his career as an international guide, ranging from the borders of Angola, Botswana, Namibia; Mozambique, South Africa, Zambian and Zimbabwe. Mr Gaoeb has been everything from a humble tour guide to a Tour Leader for many tour operators around Southern Africa. He has taken the initiative to operate several different categories of tours from Birding, Photographic, Leisure, Adventure to Tribal Tours during his career.
Mr Gaoeb is also a master in the fields of Geology, Ethnology, African Politics, Current Affairs, Animal Behavior, Ornithology, Fauna and Flora, as well as a student well versed in African History. These fields help aide and guide him in the tourist industry, specifically in the realm of Office Management, Reservation and Tour Management, as well as assisting him in Mobile Luxury Camp Management to give his guests the ultimate experience.



A LITTLE TASTE OF OUR ADVENTURE

With over 20 years of experience in the tourism industry in southern African region, SAN AFRICA Holidays and Tours is a namibian owned company and based in Namibia, operating in Southern Africa.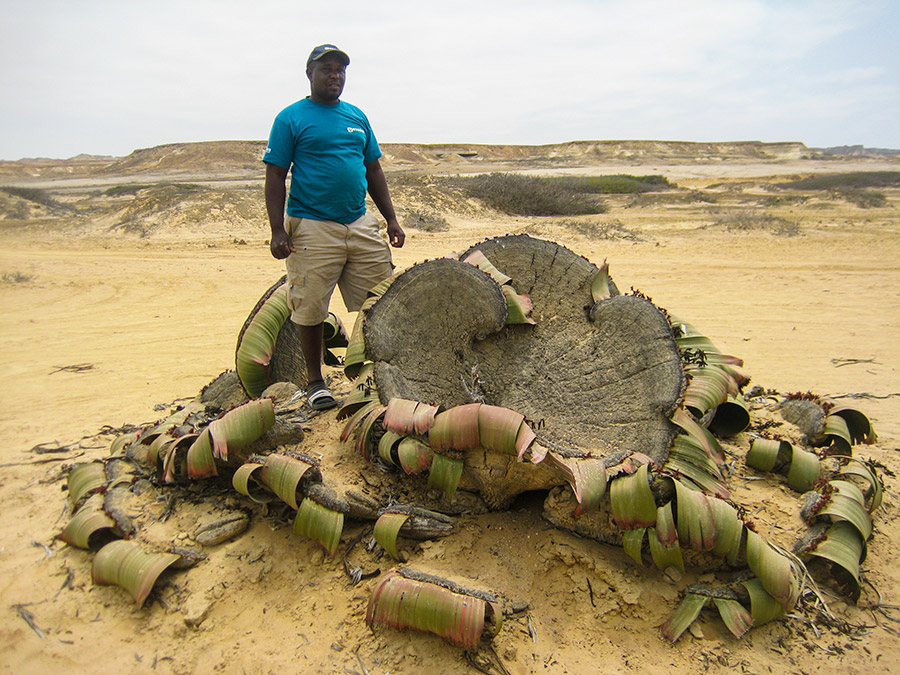 OUR PARTNERS AND AFFILIATIONS